Jasmina Bot
Jasmina the Virtual Assistant
For Syrian women who experience violence and abuse
It is sometimes difficult to speak about some difficult experiences with family and friends.
I know that they might judge your decisions and give you some wrong advice.
Having friends is very important in our lives for we can tell them our painful secrets that disturb our daily lives.
It could be difficult to tell those secrets to family or friends.
I am here to listen to you. Maybe I can help you! Would you like to be my friend?
I am a virtual assistant (chatbot)
I was developed using artificial intelligence depending on information that help women obtain their rights and protect them from abuse.
You will find information that might help you know a lot about your personal rights in several subjects: Underage marriages, domestic violence, rape and sexual harassment.
Protecting your personal information
I was developed to guarantee your privacy, I do not need to know any personal information about you, all I care about is helping you.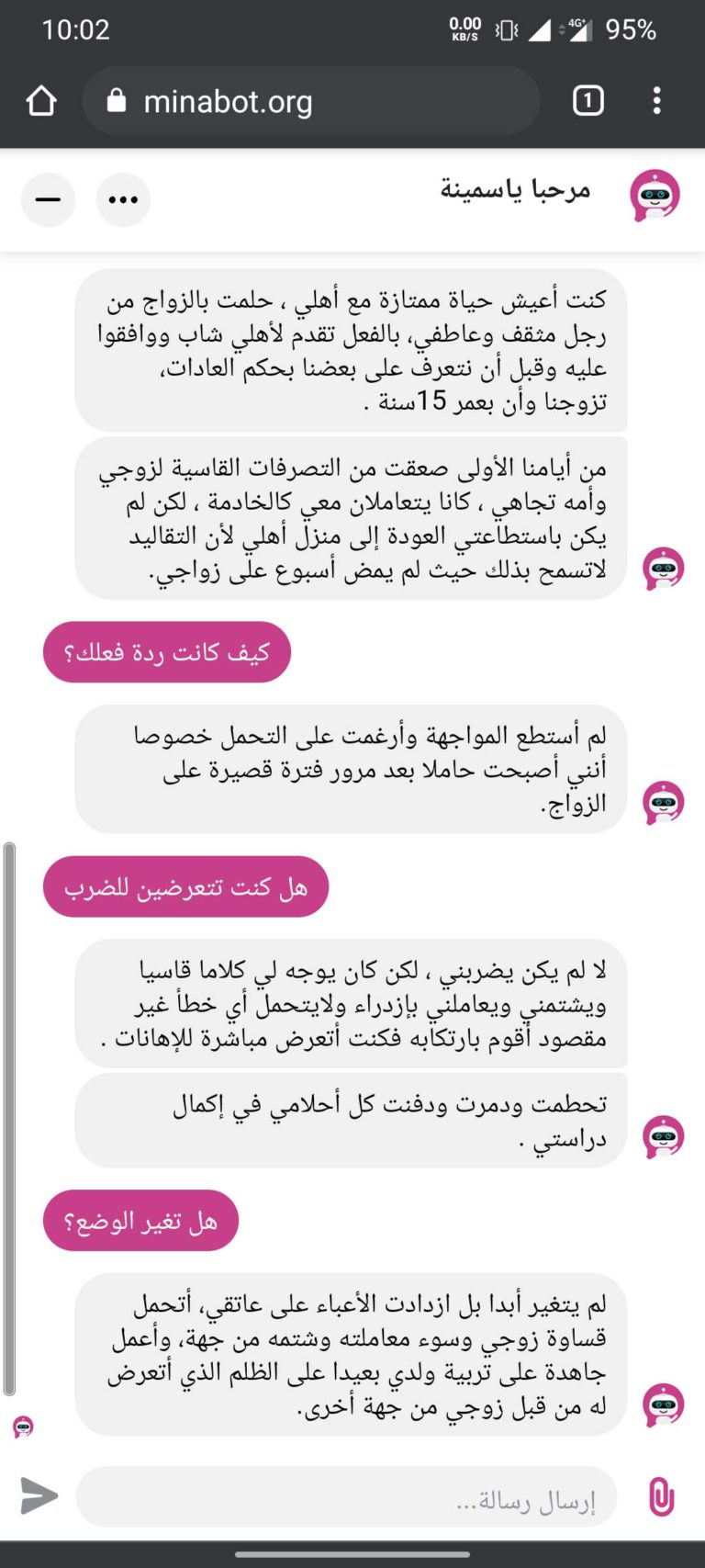 Do not worry you are not alone
I am here for you
Together we will face violence and abuse and will reveal improper behavior and we will look for assistance resources.
I will tell you stories about the suffering of women who could not speak about domestic violence, underage marriage, or harassment by family.
Jasmina is always with you
I am always here for you to help you in different topics that enhance your information about your rights and identifying your problem.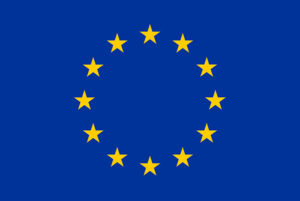 This project is funded by*
the European Union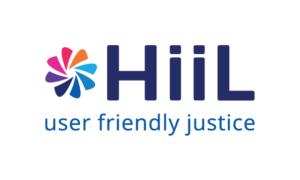 Facilitated by
The Hague Institute for Innovation of Law
The Syria Justice Innovation Process (SJIP)
What is SJIP?
The Syria Justice Innovation Process (SJIP) gathers knowledge on everyday legal problems facing the people of Syria and brings together people who are committed to addressing them. SJIP aims to produce practical, innovative tools, partnerships, knowledge platforms, financing models, and empowered and networked actors who can use these innovations to address Syrians' everyday legal problems in Syria.
for more information https://syriajusticeinnovation.org/about-sjip/
وبدعم تكنولوجي من غوغل ومايكروسوفت
*Disclaimers
The EU is not responsible for the contents of communication materials prepared by implementing partners.
'This Chatbot was created and maintained with the financial support of the European Union. Its contents are the sole responsibility of Rasiris Tech – https://rasiris.com/ and do not necessarily reflect the views of the European Union.